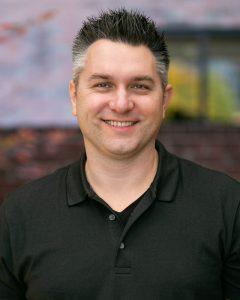 Dr. Kipton Anderson is very excited about the preventive aspects of dentistry and new technologies that make dentistry much easier and more comfortable for patients. Dr. Anderson earned a Bachelor of Science degree in biology from the University of Texas at Arlington in 2003. He then graduated from Baylor College of Dentistry in 2007.
He is passionate about his work and spends many hours annually taking continuing education courses to provide state-of-the-art patient care. He has had advanced training with dental implants, dental surgical procedures, full-mouth rejuvenation/restoration, and the control and treatment of facial pain. He has also had advanced training with straightening teeth using the Invisalign® system and has completed many other dental courses to provide significantly more care for his patients.
Dr. Kip's wife, Colleen, is an emergency medicine doctor at Baylor Grapevine. They enjoy spending time with their two girls, Kinley and Kelli, and Blue Heeler, Gracie. When they are not busy helping others, you will frequently find them at Grapevine Lake enjoying friends and family at Scott's Landing Marina.
Meet Our Team
The team at Anderson Dentistry is here to help our dentist take outstanding care of you and your smile. They have been with our office for over 10 years and have the skills and experience to ensure you have a comfortable and effective visit. You can meet our team members below, and if you would like to get to know them in person, call our office at 817-485-2111 to schedule your dental appointment in Colleyville, Texas.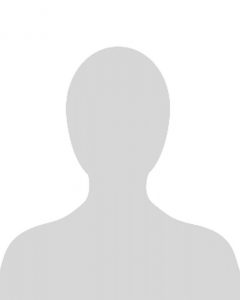 Check back soon to meet Penny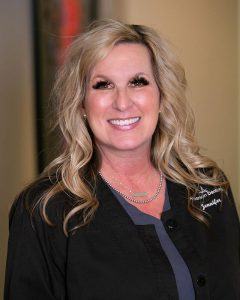 Jennifer
Treatment Coordinator
Jennifer was born and raised in Fort Worth and has chosen Colleyville as her home where she has lived for nine years. When not at Anderson Dentistry, she enjoys watching her daughter Carley play basketball, volleyball, softball and lacrosse. She also has another precious daughter, Chloe, who keeps her on her toes and makes her laugh! As a family, they like snow skiing/boarding, fishing and four wheeling. They love and appreciate the great outdoors.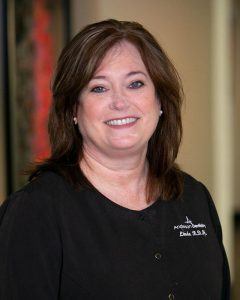 Linda grew up in Ohio but considers Texas her home. She started her career in dentistry in 1983 by attending dental assisting school after high school. Over the span of 15, years she gained experience in every field of dentistry focusing on periodontics (root and gum issues). Linda returned to dentistry by attending where she received her diploma in dental hygiene and was inducted into the dental hygiene national honor society, Sigma Phi Alpha. Linda lives in Keller with her three children. She is happy to be at Anderson Dentistry and working with our talented dentist, hygienists and other team members.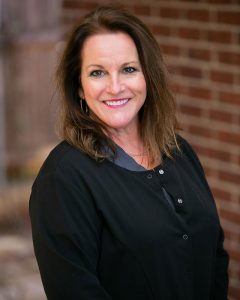 Karen graduated from the University of Arkansas for Health Related Sciences, where she received her Bachelor of Science degree. She started working as a dental assistant in high school and has continued her profession more than half of her life! She has been working in general and cosmetic dentistry for over 15 years. She has also worked in pediatric dentistry and loves kids. She loves being a part of a team that appreciates the best in dental care. She and her husband, Don, have three children, Jacob, Chase and Emily. Karen's passions are traveling, scuba diving, boating, reading, and especially spending time with family and friends.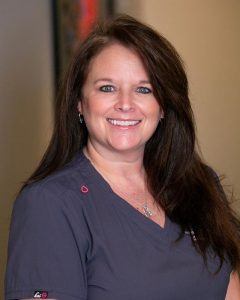 Amy was born in Hurst. She was raised and lives in the area. She has two boys, Dylan and Layne, and a dog named Max. She loves to spend time outside with family and friends. She loves the beach, fishing, riding horses and listening to music, especially Kenny Chesney.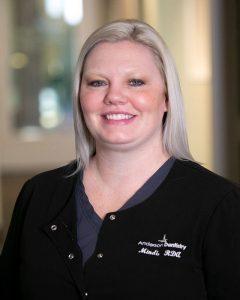 Mindi, a native Texan was born and raised in Arlington, Texas. She has been a dental assistant for the past nine years and loves what she does. Mindi enjoys spending her free time with her family and friends and loves to cook.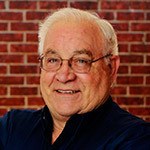 Russell
Business Coordinator
Russell is Kipton and Todd's father. He can be seen around both offices from time to time taking care of various odds and ends to keep the practices running!